Nutrition Facts
Serving Size: 2 Softgels
Servings per Container: 30
Per 1 Softgel

Amount Per Serving

Fish Oil
0.89 g
1.78 g
EPA+DHA
625 mg
1250 mg
EPA
375 mg
750 mg
DHA
250 mg
500 mg

* Percent daily values are based on a 2000 calorie diet
  † Daily Value not established
Note: Serving Sizes are rounded to the nearest whole serving
Additional Ingredients: fish oil (anchovies, sardines, and/or mackerel), flavouring, tocopherols (derived from non-GMO soy), green tea extract. Soft gel ingredients: gelatin, glycerin, purified water.
For those who prefer to take fish oil capsules, NutraSea Liquid Gels contain 1250mg EPA + DHA per serving of two capsules. Pure, potent, and convenient portable omega-3 for your busy lifestyle.
NutraSea omega-3 fish oil supplements are beneficial for the maintenance of good health, and support cardiovascular health and brain function in adults. They are also beneficial in the development of brain, eyes, and nerves in children and adolescents.
Related Products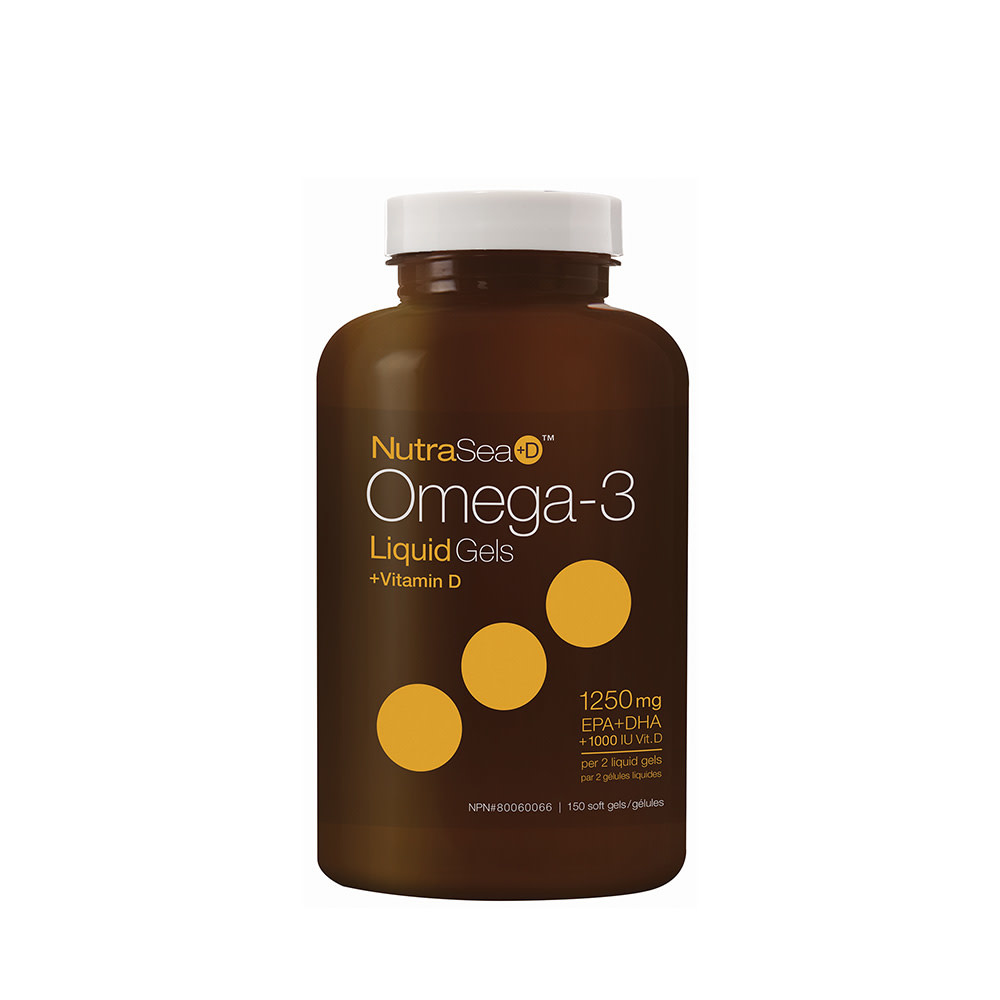 Nature's way - Nutra Sea + D - Omega-3 - 150 Caps