Magnum - Hard Muscle Builder - 30 Caps
The Strongest Muscle Builder.
All Natural Lean Muscle Gainer!
Builds More Muscle*
Increases Reps and Energy*
Decreases Stress and Anxiety*
Enables Quicker Recovery*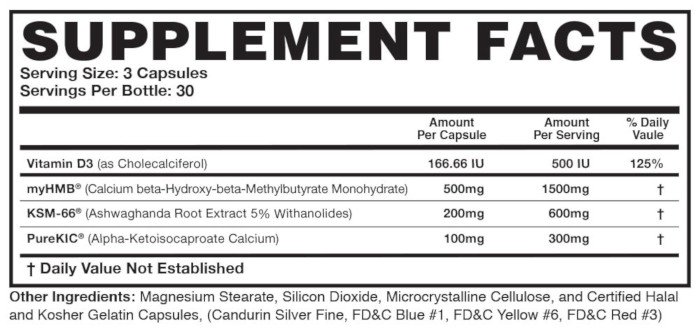 The Strongest Muscle Builder for Natural Athletes!

– Builds More Muscle*
– Increases Energy*
– Decreases Stress and Anxiety
– Enables Quicker Recovery*

Bigger, harder, leaner, more muscular, better energy, higher testosterone, less stress and anxiety, quicker recovery! Finally, a nutritional supplement, backed by science, that delivers the physique results you've been looking for!
Recommended Dose: Take 3 capsules daily.  1 capsule in the morning, 1 capsule prior to training, and 1 capsule immediately after training.  On non-training days take 3 capsules throughout the day.
Do not use if you have had a myocardial infarction (heart attack).
Do not use if you are under 16 years of age, pregnant or nursing.
Consult your physician before use if you have a medical condition or are taking any prescription.
Keep out of reach of children.
Store in dry place.
* These statements have not been evaluated by the Food and Drug Administration. This product is not intended to diagnose, treat, cure, or prevent any disease.