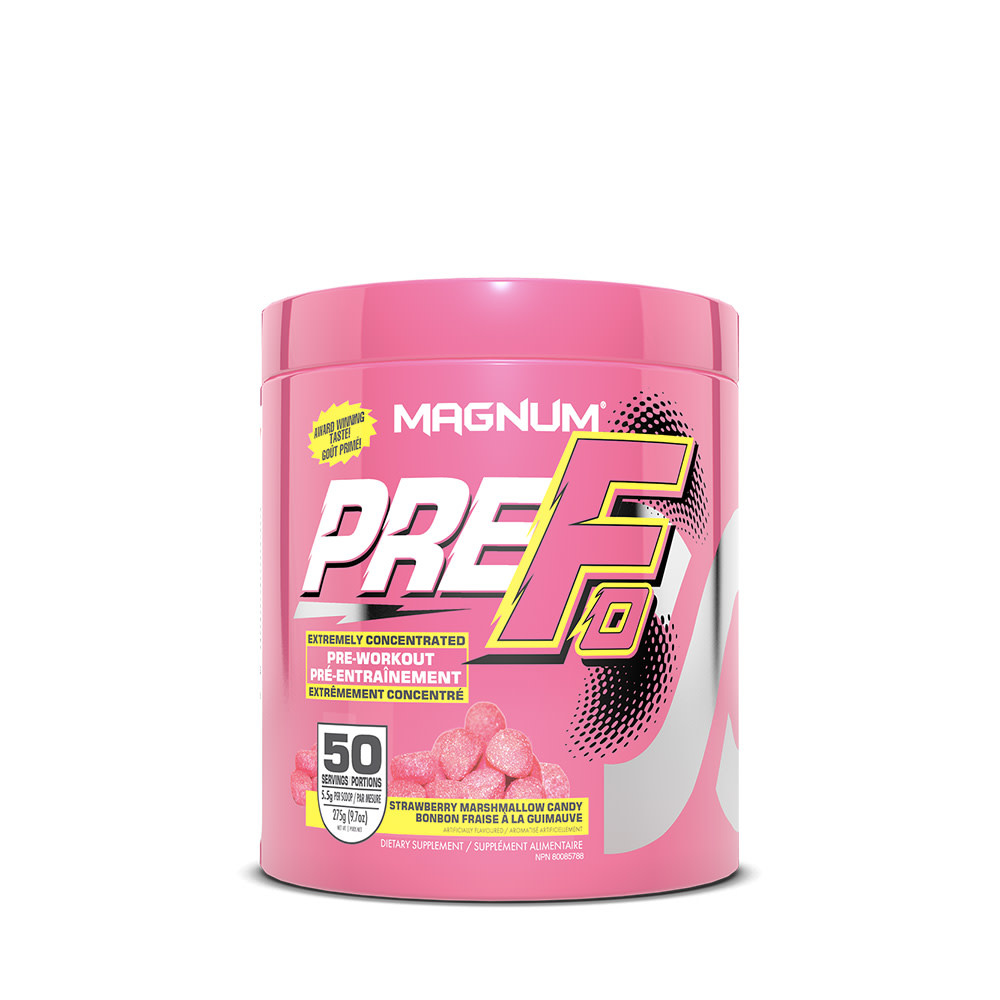 Magnum - PreFO - 50 serv
Increased muscle energy, stamina and resistance to fatigue
Accelerated recovery post-training
Added Nootropics to keep you focused
An amazing, delicious, and award-winning taste
Extremely Concentrated Pre-Workout!
Increased muscle energy, stamina and resistance to fatigue
Accelerated recovery post-training
Added Nootropics to keep you focused
An amazing, delicious, and award-winning taste
Directions For Pre Fo
Suggested Use: Mix 1 scoop in 250ml (8oz) of water and consume 15 – 30 minutes before training.  Store in freezer after opening.
Do not use if you have had a myocardial infarction (heart attack).
Do not use if you are under 16 years of age, pregnant or nursing.
Consult your physician before use if you have a medical condition or are taking any prescription.
Keep out of reach of children.
Store in a cool, dry place.
* These statements have not been evaluated by the Food and Drug Administration. This product is not intended to diagnose, treat, cure, or prevent any disease.